Bongioanni Stampi studies, develops and produces extrusion-dies, moulds and equipment for the tile and brick industry, suitabLe for any plant type. The project development and realization is made under Constant and active co-operation with the customer. The most advanced technical solutions, the wise choice for the best wear resistant materials and / our customer service before and after the sale of our products are the strong points of the strategy of our company, aimed to obtain a good quality, with the final goal to satisfy our customers.


PERSONALIZATIONS


We present a series of customization made by Bongioanni Stampi.



Optional second braking system.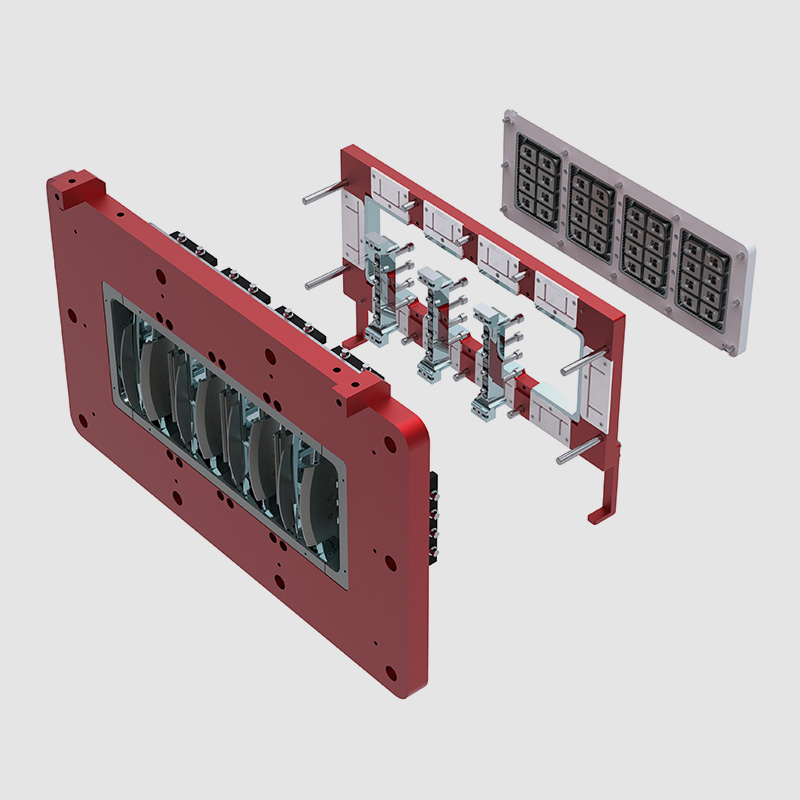 Separators between the chromed removable exits.



Under trame piate recovered with ceramic.


DEVELOPEMENT


Thanks powerful work-stations and CAD software, Bongioanni Stampi Technical Office can develop extrusion-dies and create three-dimensional mathematical patterns. This allows to check the dimensions of the extruded product, the possible coupling or mounting according to the final use, to simulate the handling in the production cycle of the customer, and find the best geometry under the thermic point of view with the Lambda calculation. Besides, using the CAM it is possible to find out the necessary parameters for the control of NC-machines.


PRODUCTION


Bongioanni Stampi operates on a surface of about 8000 m2 and produces internally every drawing detail of the extrusion-die. Thanks to the very good performance of several NC it is possible to make any type of specific work in the most suitable material (steel, aluminum, nylon, wear resistant materials). All quality controls in the production cycle of Bongioanni Stampi assure a high quality to the product.